Platinum chains available in limited designs and lengths from $310.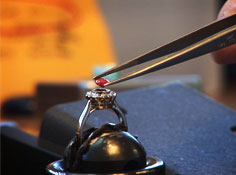 For over 70 years McGlades Jewellers has been an institution for lovers of unique design, quality fine jewellery, giftware and collectables alike.
McGlades is home to a wealth of quality international brands of Jewellery, Watches and Collectables as well as producing their own beautiful pieces on site.
McGlades can help find the perfect gem for you, whether it's for an existing piece or to be used in a custom design from our master craftsmen.